Colleagues tell their stories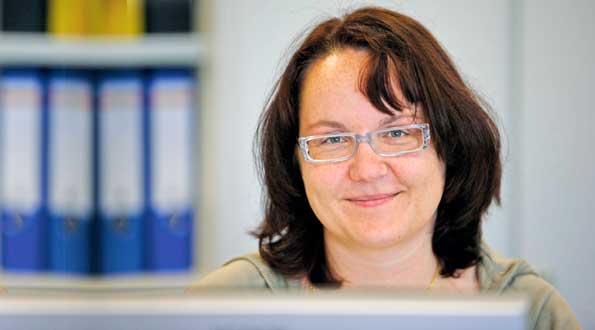 Christin Aehlig ...
… has been the Management Assistant since 2003 and loves living in the country:
"During my studies I went to the countryside nearly every weekend. Today I live in a house with a beautiful country view. When summer starts and it´s getting warmer, I love to cool myself down in the Müritz during lunch break. I started working at the company over 10 years ago providing contract administration for the holiday apartments. Nearly all of the plots are sold and now I changed to corporate planning, contract management and advising our investors. It is exactly what I was looking for after I finished university: a job that always challenges me anew. The fact that I am still with KUHNLE-TOURS, says everything.''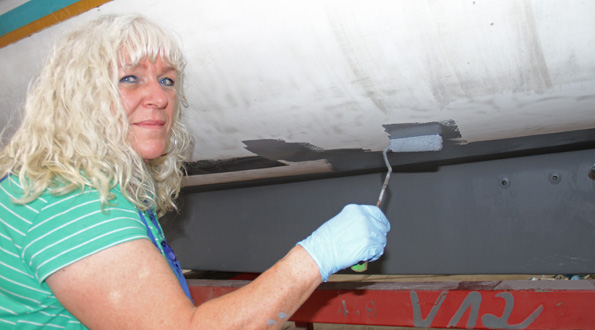 Monika Grossmann...
... has been working for the KUHNLE-GROUP for about 30 years and is a great helper:
"In the summer, I work at the harbour on charter days, equip the boats with the necessary utensils and help with minor repairs. On the other days and in the off-season, the shipyard hall is my workplace. Here I am responsible for painting and varnishing. In winter there is also sewing work - for example, a Kormoran needs new curtains. Sewing has always been my passion, so I also take on these tasks with great pleasure. As you can see, no two days are ever the same. And if one day doesn't go so well, my colleagues make you laugh again.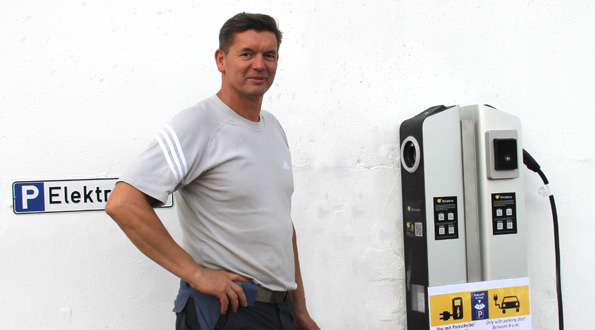 Franko Musfeld...
... has been an employed fitter with the KUHNLE-GROUP since 2012:
"As a technician, my areas of responsibility are very interesting and varied. I can bring my own ideas and put them into practice.
At the Kuhnle company, I not only experience appreciation for what I do, but I also work in one of the most beautiful places on the Mecklenburg Lake District."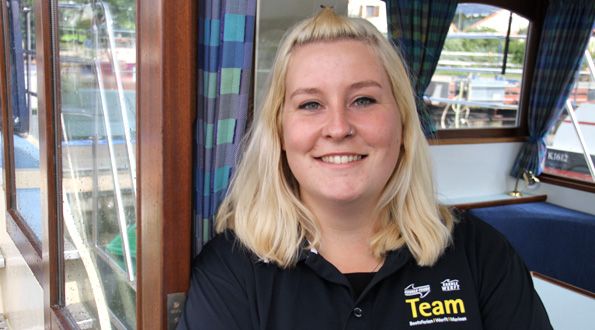 Jasmin Bräuer
. . . has been employed by the company since the start of the season 2021:
"After graduating from the dual study programme Hotel Management 2021 in Berlin, I really wanted to go back to my home town. I was already worried that this would not be possible due to the pandemic - after all, no tourism was allowed for a long time. However, KUHNLE-TOURS relied on test models from the very beginning to make it possible to open for tourists and was successful.
I am very grateful to be able to work with the guests again in person, in beautiful surroundings and with a humorous, open-minded team."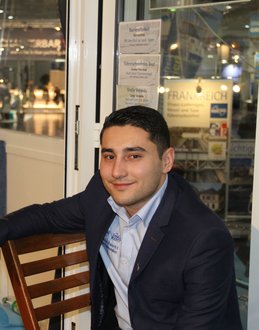 Daler Radzhabov
"In 2017, I not only found my training company with KUHNLE-TOURS, but also my future employer.
After my three-year apprenticeship as a businessman for tourism and leisure, I also decided to continue living and working in Rechlin.
My responsibilities in the company are wide-ranging. Starting with check-in, check-out and guest advice in the marina office to working in the reservations department and marketing.
Working at KUHNLE-TOURS is not only versatile and extensive, but also a lot of fun and offers me many different perspectives."
Tabea Nickel...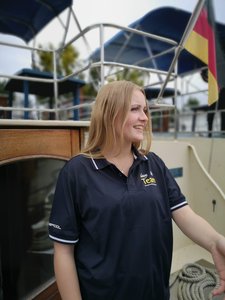 ... has been with the company since the end of 2019, successfully completed her training as a management assistant for tourism and leisure within two years and will now study dual tourism management:
"Even at school, I was very interested in the topic of tourism and it was clear to me early on that I wanted to work in this field. I came across KUHNLE-TOURS by chance and found the job advertisement immediately appealing. The location of the company is also wonderful. You are close to the water and have a lot of nature around you. The work is never boring, because every day there is a new challenge waiting for you. When my apprenticeship was coming to an end, I got the offer to complete my planned tourism studies here at KUHNLE-TOURS in the dual system. This is a great opportunity for me, because it means I don't lose touch with the practical side of things during my studies."