Everything at a glance: vocational training
Vocational training in Germany is a successful model that is exported to several countries.
More than half of all graduates choose this type of training after school.
The combination of theory and practice guarantees you a successful training path.
Theory phase
You acquire theoretical knowledge at the vocational school.
There are different rotation models, when the lessons take place in the vocational school.
In these lessons you acquire subject-specific, theoretical knowledge and in the general part you deepen your general knowledge with subjects such as German, politics and sports.
Practice phase
You will learn the practical knowledge in the training company at the Kuhnle shipyard or at KUHNLE-TOURS. A team of experts with a wide range of specializations imparts the skills and knowledge required for the respective training occupation and beyond. Equipped with the guidance of your instructors and the theoretical knowledge from vocational school, you will have the opportunity to deepen what you have learned by learning by doing.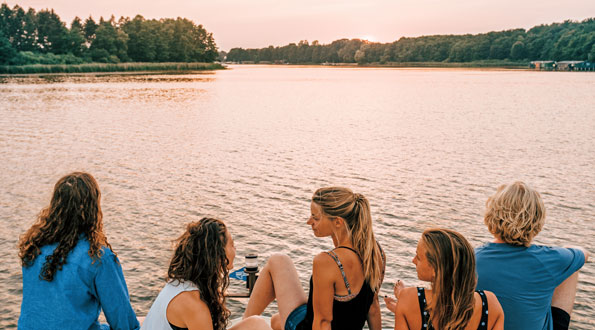 Duration
Typically, vocational training lasts three or three and a half years. Apprentices with outstanding performance can shorten their vocational training to 2.5 years.
Vocational school and boarding school
Depending on the training, your vocational school is located 1 - 2 hours away from the KUHNLE Group and is free of charge for you.
You have the option of staying overnight in a boarding school on site. - The costs are covered by the KUHNLE Group. You only have to pay for your living expenses.
| Vocational training | Location of the vocational school |
| --- | --- |
| Industriekaufmann (m/f/x) | Neubrandenburg |
| Kaufmann für Tourismus und Freizeit (m/f/x) | Waren (Müritz) |
| Kaufmann für Buromanagement (m/f/x) | Waren (Müritz) |
| Kaufmann für E-Commerce (m/f/x) | Waren (Müritz) + Rostock |
| Industriemechaniker (m/f/x) | Stralsund |
| Mechatroniker (m/f/x) | Stralsund |
Rotation schedule
You will alternate between vocational school and your training company on a regular basis. The intervals vary depending on the vocational training. On average, you spend 13 weeks in the apprenticeship year at the vocational school.
Evaluation
After each year of training you will receive a certificate with your grades from the year of training to see in which subjects you have your strengths and weaknesses. After 1.5 years there is an intermediate examination by the Chamber of Industry and Commerce (IHK). At the end of the vocational training, a theoretical and practical examination is held by the IHK.
Working hours
You work at the KUHNLE Group in a 40-hour week and have one hour break per day. Depending on the apprenticeship, the 40 hours are divided differently.
Probationary period
Your probationary period at the Kuhnle Group is 4 months.
Vacation days
You have 25 vacation days per year.
Salary
You already receive a salary during the vocational training program. This training allowance increases in each year of training.
There is no scholarship.
Advantages of vocational training
+ Recognition
Your degrees are not only recognized nationwide, but often internationally.
+ Remuneration
You will receive a training allowance from the first year of training.
+ Work experience
You don't just learn a profession in theory, but can put your knowledge directly into practice at KUHNLE-Group.
+ Variety
By alternating between vocational school and KUHNLE-Group, the training remains varied, you do not only have to learn dry theory.
+ Chances of being taken on
Those who show commitment and perform well during their training will be offered a job at KUHNLE-Group.
The requirements
No specific school-leaving qualification is required for your vocational training.
This means that you can do a vocational training program with a secondary school diploma, with an intermediate school leaving certificate or with a high school diploma, even as a school dropout.
Applicants from third countries
Before the vocational education
Dual vocational training in Germany is also possible for people without age restriction from third countries.
Required is:
A visa

You must apply for this at the responsible foreign mission in your country of origin.

Language skills

Proof of your German language skills at least on level B1 (ALTE)

Level B1 is not sufficient for the vocational training programs Office Management Assistant (m/f/x) and Industrial Management Assistant (m/f/x).

School-leaving certificate
Training contract

It is necessary to present a signed training contract + the priority check of the Federal Employment Agency.

Health insurance and livelihood

For the duration of your vocational training, there is generally a statutory health insurance and you must provide proof that you can finance your own livelihood.

Residence permit

You need a residence permit for training purposes. You can find out when and where to apply for a residence permit from the foreign mission you are contacting for a visa.

Note: A valid passport is especially important for the exams.
After the vocational training
After your training at KUHNLE-Group, you will receive a certificate from the Chamber of Industry and Commerce (IHK), which is then recognized worldwide. As a trained specialist, you will receive a residence permit for 2 - 3 years and can then apply for an "unlimited" settlement permit.
To read:

How do you apply?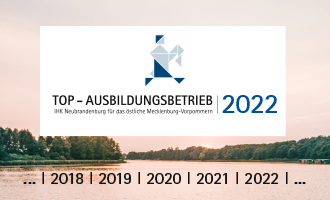 In order to start a vocational training, you must apply for an apprenticeship at KUHNLE-Group.
Apprenticeships start on August 1 or September 1.
For you, as an applicant, this means: The earlier your application, the greater your chance of success.
The components of your application are:
Cover letter
Resume
Performance record or letter of motivation
Certificates (school/study/training/internship and work references)
Certificates / attestations (e.g. language courses, IT skills, awards)
We also conduct job interviews as video conferences!
If you have any questions, please do not hesitate to contact Ms. Piethe.
KUHNLE-TOURS GmbH
Harbour village Müritz
17248 Rechlin
E-Mail: jobs(at)kuhnle-tours.de
phone: 0398 23 266 45